Tour the Coorong - Escape the bustle of the city for a day exploring the greater reaches of Adelaide's natural wonderland.
Cruise downstream from the port of Goolwa departing from the historic wharf & towards the Goolwa Barrage. Travel through the lock chamber, down to sea level and maybe spot a few lazy fur seals lounging about. We then meander along the waterways of the Coorong, following the last kilometres of the mighty Murray River to view the Murray Mouth and its opening to the Southern Ocean.
Cruise on past the Murray Mouth and into Storm Boy country, passing by the quaint fishing village of the Coorong Shacks before pulling up onto the beach for an optional guided walk through the dunes, Indigenous Midden site, rich cultural interpretation and bush-tucker trail to the infamous 90-Mile Beach and the roaring Southern Ocean.
Learn the 'Coorong Shuffle' and dig for Pipi's on the beach before returning back to the vessel. Our skipper has been busy cooking up a taster of 'Pipi's' to try before we continue our cruise past Storm Boy filming sites, towering dunes and then enjoy a delicious lunch on-board as we pass by the other barrages and deep into the Coorong.
Our second stop gives you the opportunity for another guided stroll onto spectacular sand dunes and a significant Ngarrindjeri occupation/cultural site. Enjoy a well-deserved afternoon tea on return to the vessel and quietly meander back along the stunning Coorong back to our home port of Goolwa.
Your day of sightseeing and non-stop views awaits.
Contact us to enjoy this unique touring experience.
Coorong Adventure 6 Hour Cruise
Pick up from Adelaide or Glenelg Hotel – 8:00 am
Fleurieu Peninsula scenic drive
Coffee and Chat Hectors on the Wharf
9:45 am embark at Goolwa Wharf
10:00 am 6 hour Coorong Adventure Cruise
Paddle Boat History
Goolwa Barrage
Murray Mouth
Storm Boy country and Coorong Shacks
Morning Tea
Wetland birdlife
Guided boardwalk through the sand dunes
Lunch on board
Guided walk to aboriginal sites
Afternoon Tea
4:00 pm disembark at Goolwa Wharf
Return to your Hotel – Tour finish at 6:00 pm
Please Note:
Lunch and Boat Cruise are included in cost
Tasting Fees, & experiences NOT included
Water provided onboard
NO alcohol, drugs, food, or drinks NOT to be consumed in vehicles
$200 soiling fee may apply
All Extras & Experiences are subject to availability
Hotel Pickups available. See list
What to Bring
comfortable walking shoes
hat
sunscreen / insect repellent
jacket
camera
binoculars (if you want to maximise viewing of birdlife)
extra drinks (if you would like)
Coorong Discovery Cruise & Tour
Pick up from Adelaide or Glenelg Hotel – 8:00 am
Fleurieu Peninsula scenic drive
Victor Harbor
Granite Island
Horse Drawn Tram
Whale Centre
Transfer to Goolwa
12:45 pm embark at Goolwa Wharf
1:00 pm 3 1/2 hour Coorong Cruise with Lunch and Afternoon Tea
Goolwa Barrage
Murray Mouth
Wetland birdlife
Lunch
Guided boardwalk through the sand dunes
Afternoon Tea
4:30 pm disembark at Goolwa Wharf
Return to your Hotel – Tour Finish at 6:00 pm
Please Note:
Lunch and Boat Cruise are included in cost
Tasting Fees, & experiences NOT included
Water provided onboard
NO alcohol, drugs, food, or drinks NOT to be consumed in vehicles
$200 soiling fee may apply
All Extras & Experiences are subject to availability
Hotel Pickups available. See list
What to Bring
comfortable walking shoes
hat
sunscreen / insect repellent
jacket
camera
binoculars (if you want to maximise viewing of birdlife)
extra drinks (if you would like)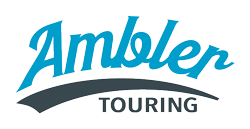 Tours Available
Coorong Adventure 6 Hour Cruise
Tour a south australian region