Ambler Touring offers a private vehicle hire service with a difference. Our fleet includes a range of vehicles to suit any size group, from spacious 7 seater cars to 13 seater vans and even 24 seater buses. No matter how many people you're travelling with, we have a vehicle to suit your needs.
All of our vehicles come with a professional chauffeur to take you to your destination, so you can sit back, relax, and enjoy the ride while we take care of the driving. This makes our service perfect for wine tours, airport transfers, or trips to the beautiful wine regions of South Australia.
Whether you're a business professional in need of a reliable chauffeur service, or a large group looking to explore the region in style, Ambler Touring has you covered. We pride ourselves on offering a high-quality service that is both reliable and affordable.
Booking with Ambler Touring is easy. Simply contact us to discuss your travel needs and we'll take care of the rest. Don't settle for less than the best when it comes to your private vehicle hire needs. Choose Ambler Touring for a chauffeured car service that you can count on, no matter how large your group may be.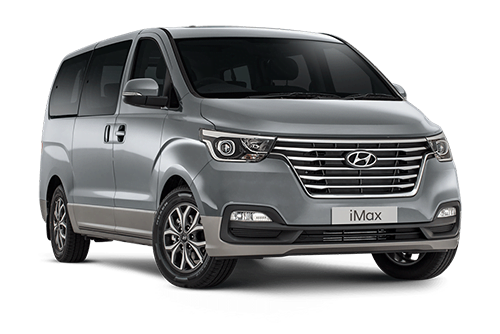 Private Vehicle for the day
(Mid Week/Off-Peak)
Up to 7 passengers
9:00 am to 5:00 pm – 8 Hours
Available Tuesday – Thursday
$650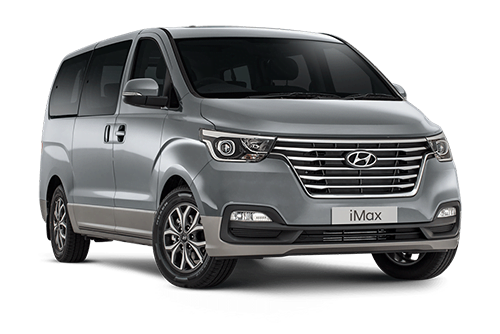 Private Vehicle for the day
(Weekend/Peak)
Up to 7 passengers
9:00 am to 5:00 pm – 8 Hours
Available Friday, Saturday, Sunday & Monday
$750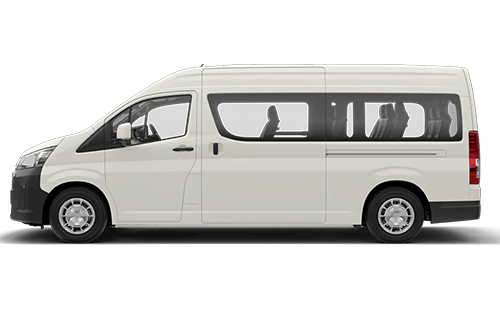 Private Bus for the day
Up to 13 passengers
9:00 am to 5:00 pm – 8 Hours
Available Daily
$1000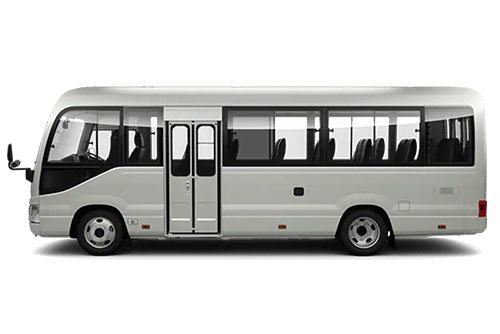 Private Bus for the day
Up to 24 passengers
9:00 am to 5:00 pm – 8 Hours
Available Daily
$1400
Chauffeured Adelaide Transfers
Don't let the final stage or the very start of your travel stress you out. Let us take you from the Adelaide airport to your hotel or venue with our chauffeur service.
Are you looking for professional, reliable airport transfers for you, your family or a larger group? Our Premium Adelaide Airport transfer service is reliable and available to meet all domestic and international flights in Adelaide at any time of day or night.
Our airport transfer service is perfect for individuals, couples, or even a large family or group of passengers, using one of our premium chauffeured vans or larger vehicles to take you from or to Adelaide Airport. Your personal chauffeur will meet and greet you, attend to your luggage and ensure that you arrive at your final destination on time and in comfort.
Offering competitive rates, professional chauffeur-driven vehicles and the highest quality of customer service, Ambler touring is the best choice in Adelaide for airport transfers for both international and domestic passengers.
Contact us now to discuss your travel plans and let us take the worry out of the first or last leg of your journey.
Glynn Stewart
November 10, 2023.
We were lucky enough to be recommended Roger from Ambler Touring, for our customised McLaren Vale wine tour. With a convenient pick-up and drop-off from our Aldinga accomodation. We knew we couldn't get through a long day of tastings without a coffee stop, and Roger had already read our minds! Straight to a coffee roaster. 🙌🏻 Roger was highly professional with excellent knowledge of the area, recommending wineries and distilleries between our scheduled tastings. I will be recommending Roger and Ambler Touring to anybody visiting the region. Thank you Roger!
Penelope Emslie
October 5, 2023.
Had a great day touring the Barossa Valley with Roger and Ambler Touring.
Robyn Tucker
September 21, 2023.
We did a Winery and Farm Tour and Dianne was our guide, she was so friendly and accommodating and made our day so pleasant. There was a rough itinerary planned for us that our Family had organised as a surprise birthday gift and it was no problem to change a few of our destinations as we toured the Barossa Region. A perfect day rounded out with an awesome guide 5 out of 5 stars. Highly recommended.
Sharon Pickles
September 17, 2023.
What an absolute treat it was to have Roger as our private driver to the McLaren Valley this weekend. He was professional, knowledgeable & an absolute gentleman. We really enjoyed his local expertise & commentary & we were very grateful for this photographic skills 😂 Thanks Roger for a great tour, we highly recommend him & will definitely use him again.
Jennet Veale
September 11, 2023.
Roger tailor-made our tour to fit our tastes. We covered vineyards, wine tasting, chocolate, cheese, history of the area, scenic stops and more. He was friendly and well-informed, didn't rush us at any point. Pick-up and drop-off at our accommodation. Would highly recommend.
Tania Mawbey
September 9, 2023.
Wanted to say Thankyou to Ambler Touring for making my trip to Adelaide so special. it was good to see the surrounding areas, this tour took me through McLaren Vale, a particular big Thankyou to my driver Di. Di is a local and shared lots of information and history about the area, was friendly and attentive and took me into wineries and art galleries I would never think of going myself or knew existed which is the point of going on a tour with a local :-) my personal favourite was Taranga Winery, the rose and grenache outstanding with a dozen delivered to QLD address no problem, the day tour ended with a loop around Adelaide beaches and return to city. Adelaide is well worth a visit & look around, Adelaide city pleasant & easy to navigate with its North, South, East and West terraces, a guided walk around botanic gardens with an amazing cacti display & glasshouse, ate at Restaurant Botanic and would go again, need to book ahead through, a trip to Kangaroo Island and got to see the stunning Fleurieu Peninsula down to Cape Jervis along the way, all this is possble in few days, 5/7 days perfect. Just do it.
Timothy Young
September 6, 2023.
I wanted to explore the region around Adelaide during my recent visit to South Australia. Luckily I selected Ambler Touring for my customized day trip through the Adelaide Hills. Roger, who organized and led the visit, is a South Australia native with so much personal experience and local knowledge to impart. We started with a hotel pickup and headed first for Stirling, a lovely community with great local produce and product sellers. I opted for the chocolate experience at Red Cacao, which is a lovely spot popular with locals and full of delicious treats. We continued to Cleland Wildlife Park in Craters; you will thank yourself for time spent here, particularly if you're at all interested in the unique fauna. We fed some of the small marsupials, and I was able to do a meet and greet with a koala. It's a beautiful place and so special for someone from outside Australia. We even spotted some animals in the wild - sort of a bucket list item for me! Roger imparted tons of local history, showing some of the beautiful estates (many converted to inns) and selecting a great Aussie pub for the lunch (included in the tour package I selected). We visited the picturesque Hahndorf, where I had some time to explore shops on my own before taking the scenic route through the eastern suburbs of Adelaide. Roger gave me some other Adelaide highlights and tons of recommendations for other trips to take in the future on another trip to Australia. It was a great value - highly personalized and stress-free (no driving or navigating needed on my part). Please do consider visiting the Adelaide Hills if your plans call for a trip to the South Australian capital.
Lyn Brown
August 25, 2023.
Di, from Ambler Touring, provided me with a fantastic day organizing the Coorong cruise and showing me places on the way from Adelaide that I would not have found otherwise. Really enjoyed her relaxed style and informative commentary. Thank you for the special memories.
Loressa Sopchak
August 4, 2023.
We were recommended to use Roger & his company by a friend... We had a few ideas about what we wanted to do & where we wanted to go however Roger came up with a game plan for us which absolutely suited us to a tee... Roger was not only very knowledgeable about the area but was also very experienced & perceptive with what we wanted & made our experience of Adelaide & Adelaide Hills such a memorable day... Thank you so much Roger... We seriously had a super day & you ticked all the boxes of what we wanted to do...
Wendy Walkinshaw
August 4, 2023.
Roger was recommended to us by a friend and he was amazing. Roger worked with us to come up with a plan to include everything we wanted to see and do on the day. Roger was very knowledgeable and shared so much of the local history with us along the way which was so very interesting. One of the best days we had whilst in Adelaide visiting local wineries in the Adelaide hills as well as eating beautiful food. Thank you Roger for the great experience.
Tour a south australian region