Tour the Adelaide Hills - Home to some of South Australia's best food, wine and scenery.
The Adelaide Hills region, located just 45 minutes from Adelaide, is a treasure trove of stunning landscapes, delicious food and drink, and fascinating history. The main towns and villages of Aldgate, Bridgewater, Stirling, Oakbank, Birdwood, Crafers, Forest Range, Lenswood, Mount Barker, Woodside, and Hahndorf are all within easy reach, and offer a wide range of experiences for visitors.
From spotting native wildlife up close and talking to local wine-makers, to enjoying a craft beer or cider and picking your own fruit, there is something for everyone in the Adelaide Hills. Nestled among native woodlands, vineyards, and orchards, the region is a haven of natural beauty and rural charm.
At Ambler Touring, we specialize in small group private touring, and we are here to help you design your perfect day out. We have small fridges on board to keep your refreshments cool, and we provide bottled water to keep you hydrated.
Contact us today to start planning your next touring experience in the Adelaide Hills. Your day of beautiful wines, lovingly crafted food, and non-stop views await.
Suggested Adelaide Hills Food & Wine Itinerary
Pickup from Accommodation – 8:30 am
Red Cacao Coffee and Chocolate Experience – 9:00 am
Mt Lofty Summit
Mt Lofty House
Carminow Castle
Bridgewater Mill
Hahndorf Hill Winery – ChocoVino Experience recommended – 10:30 am
Beerenberg Farm Shop
Historic Hahndorf – 11:30 am
Lunch – available in Hahndorf & surrounds – Stanley Bridge Tavern recommended – 1:00 pm
Nepenthe Winery – 2:30 pm
Somerled Winery – 4:00 pm
Return to Accommodation – 5:30 pm
Booking Tips
Please Note
Tasting Fees, & Experiences ARE included

Select from options when booking in  Extras

Lunch is NOT included
Bottled Water provided
NO Alcohol, drugs, food, or drinks not to be consumed in our vehicles
$200 soiling fee may apply
All Extras & Experiences are subject to availability
Hotel Pickups available. See list
Options Available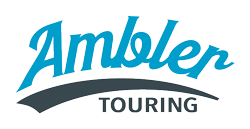 Tours Available
Adelaide Hills / Hahndorf German Village Food & Wine Tour
Adelaide Hills / Hahndorf & McLaren Vale Food and Wine Tour
Tour a south australian region