At Ambler Touring, we offer a range of sightseeing tours across South Australia, from the wine regions and Fleurieu Peninsula to the Murraylands and Adelaide CBD. Our small group sizes allow for a more personalized and intimate experience, allowing guests to truly connect with the region and its offerings.
Our tours are customizable, allowing you to tailor the experience to your specific interests and preferences. Whether you are a wine enthusiast looking to explore the region's finest labels, a nature lover eager to discover the beauty of the Coorong and Murraylands, or simply seeking a unique and memorable experience, one of Ambler Touring's sightseeing tours has something to offer.
Join us for a day in Adelaide or historic Port Adelaide, or venture further out to one of our many famous wine regions.
Let Ambler Touring be your chauffeur for the day and discover all that South Australia has to offer.
Contact us today to start planning your next sightseeing tour.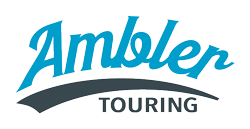 Ambler Touring sightseeing tours available
Tour a south australian region