Tour through the Adelaide Hills region of South Australia with stopovers at Mount Lofty Summit, Beerenberg Farm and Historic Hahndorf. Then we travel out to the Murraylands to explore the vast and natural beauty that is our River Murray.
Here in South Australia, we source most of our water from the River Murray. At 2508 kilometres long, spanning New South Wales, Victoria and South Australia it is Australia's longest river and provides a lot of water to almost 1.5 million households as well as farms and businesses. It is the third longest navigable river on the planet, with only the Amazon and Nile rivers ahead of it.
The Captain Proud Paddle Boat cruises a small but beautiful part of the river and boasts a fully decked-out period-styled dining area and bar. Enjoy a fine meal and a drink to go with it as you cruise slowly past majestic scenery. Check out the wildlife and experience the River Murray in all its untamed natural beauty. Cruise past the points of interest that you can only really see from the river.
See the wonderful scenery as you take in the fresh air on the deck outside the dining room. Learn of the wonderful history of the area as you relax in comfort with friends, loved ones, or business partners. We will deliver a unique experience that will be both fun and memorable.
Contact us to create your next touring experience, your day of sightseeing, river cruise and non-stop views awaits.
Cruise and Tour Itinerary
Hotel Pickup – Glenelg 8:00 am | Adelaide CBD 8:30 am | Hahndorf 9:30 am
Scenic drive through the Adelaide Hills, maybe spot a koala or kangaroo
Mount Lofty Summit
Carminow Castle
Thorngrove Manor
Bridgewater Mill
Historic Hahndorf drive through
Beerenberg Farm Shop
Murray Bridge Wharf
Captain Proud Paddleboat Cruise – 3 hour with 2 course lunch included
Historic Hahndorf stop over for 1 1/2 hours, options are Beer, Wine or Cheese Tastings
Hotel Return – Hahndorf 4:30 pm | Adelaide CBD 5:00 pm | Glenelg 5:30 pm
Booking Tips
Tasting Fees, & Experiences are NOT included
Lunch is included
Water provided onboard
NO alcohol, drugs, food, or drinks not to be consumed in vehicles
$200 soiling fee may apply
All Extras & Experiences are subject to availability
Hotel Pickups available. See list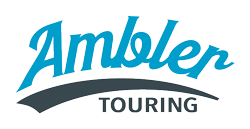 Tours Available
Paddle Boat Lunch Cruise & Hahndorf / Adelaide Hills Tour
Tour a south australian region